Story times, crafting sessions, and no-school movie days! You never what you'll find when you walk up our steps. So take a long, leisurely scroll down this page to see our upcoming events, programming, and books.

Youth Summer Reading Program 2022: Oceans of Possibilities
Get ready for a "boatload" of fun! Registration for our summer reading program has officially begun. Click the image to the right to sign up. We're "shore" you'll enjoy all of our activities.
The Youth Department will have programs for birth to Pre-K, K - 4th grade, 5th - 8th grade, and 9th - 12th grade. For more information about the program for older kids, visit the Teen Department page.
Pokemon Day: May 25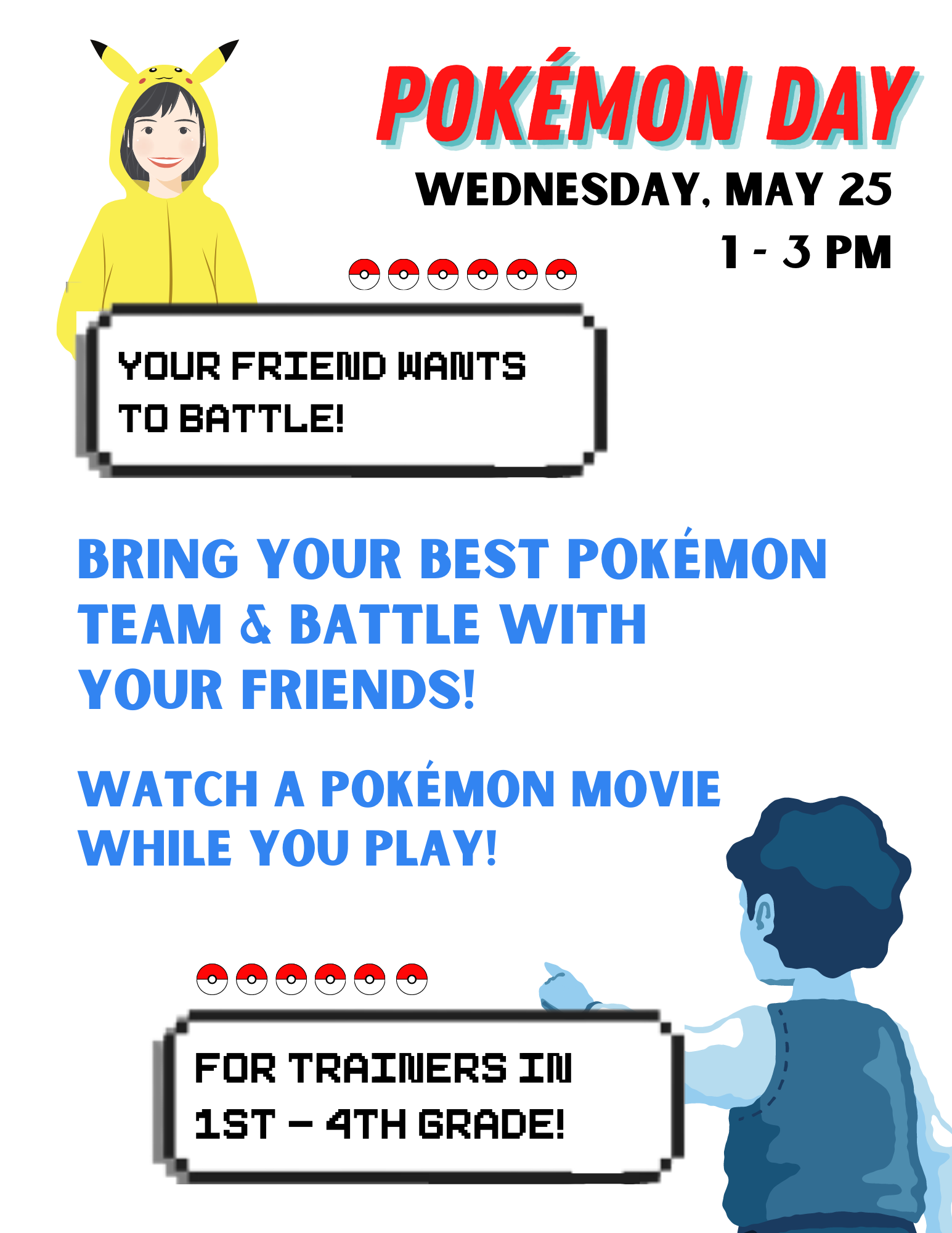 It's time to catch 'em all!
We're having a Pokemon Day! Join us in the library basement for a friendly Pokemon battle showdown. Bring your best team, wear your best trainer gear, and get ready to battle with your friends. We'll also be playing a Pokemon movie in the background for kids to listen to as they play.

Paper Airplane Contest: May 26
We'll be flying our finest paper airplanes at the Greene County Community Center from 1 - 2 PM. Make an airplane at the library or bring your own from home: you make it, we'll watch it fly! This program is for grades K - 8. There will be door prizes and certificates for our young pilots! You'll also get the opportunity to register for the summer reading program...a "sea"son of fun activities that we're "shore" that you'll love.